Getting off to a flying start after graduating
With your university degree in Mechanical Engineering, Material Sciences, Electrical Engineering, Physics or similar subjects, you have established a fabulous springboard for yourself to help shape the technology of tomorrow. We provide you with the space and the tools for you to accomplish this.
With us, all new colleagues start with a training course lasting up to three months at our DELO Academy. Here, we teach you the theoretical and practical expertise associated with bonding technology, and prepare you to the best of our ability for your duties in our company. Parallel to this, you undergo induction training in the department where you will be working – under the supervision of a tutor and a mentor.
Direct entry
You are also welcome to join DELO directly after your studies and get off to a good start. Both for our engineering department and for other departments, we are looking for qualified young people who have an enthusiasm for technology, want to help shape the success of our company and want to develop further.
Take a look at our job offers to see if there is anything for you or send us an unsolicited application. No matter which of the entry options you ultimately choose: We look forward to receiving your application!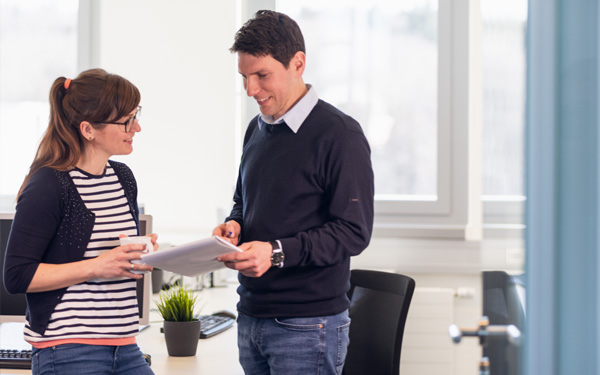 Didn´t find the right position?