ADAS Manufacturing Virtual Conference
November 16, 2023 | 9:00 a.m. CET
Find your path to the future with advanced driver assistance systems!
ADAS Manufacturing Virtual Conference is brought to you by DELO, held virtually for its third year running. The conference will be held on Thursday, November 16, 2023 from 9:00 a.m.–1:00 p.m. CET (3:00–7:00 p.m. Beijing / Singapore time) and will feature a number of presentations from automotive sensor, camera, and LiDAR experts, both from DELO and industry leaders like Bosch and Hella, discussing trends and latest developments in manufacturing advanced driver assistance systems (ADAS).
Interested in joining us? Registrations are now open on GoToWebinar. The deadline to sign up is November 16, 2023, 6:00 a.m., three hours before conference start.
If you have any questions, talk directly with our experts in chat! Get the expertise you need to keep up with current trends. If you're interested in having a discussion with a product manager or any of today's speakers, please write to us at academy@DELO.de. We will get back to you after the conference.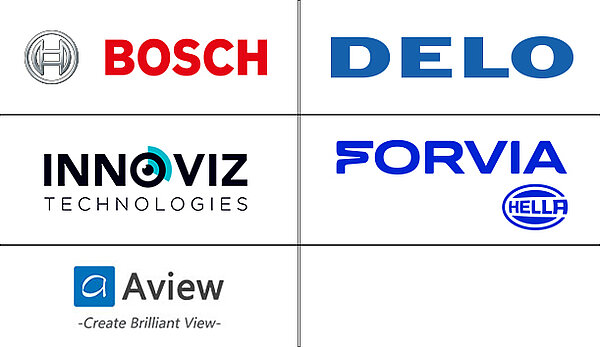 PROGRAM
Welcome and Keynote: Forging the Future of Automated Mobility
9:00 a.m. – 9:15 a.m. CET| Welcome and introduction with Rainer Dörfler and Constantin Mons, DELO
When the automobile was first brought to the masses in the early 20th century, it allowed for historically unprecedented personal mobility. However, human error has long marred it as its one consistent pitfall. It has led to many setbacks, including injuries from auto accidents and valuable time being lost in heavy traffic. But don't despair; autonomous driving technology will soon help curb these setbacks.
ADAS technologies such as lane keep assist or blind spot monitoring use LiDAR, RADAR, cameras and ultrasonic sensors to sense a car's surroundings and to enable connected cars. To manufacture these devices, reliable, fast, and accurate bonding processes are needed. In this conference, we will discuss the role of adhesives in these devices and their application possibilities.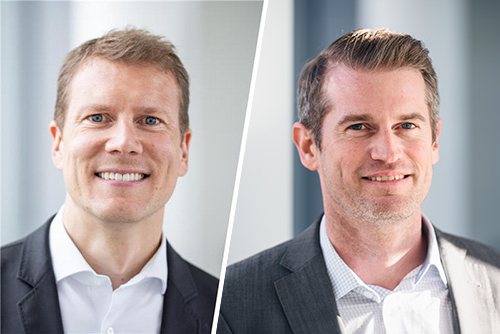 Lens Bonding for Automotive Cameras: History, Challenges, and Future Projections
9:15 a.m. CET | Speaker: Hansjörg Füß, Bosch
Cameras have become an essential part of the automotive sensors used in driver assistance systems. In order to ensure the functionality of the camera, the lens bonding is a central design element. Requirements for the bonding interface and the related challenges for processing will be addressed in this speech.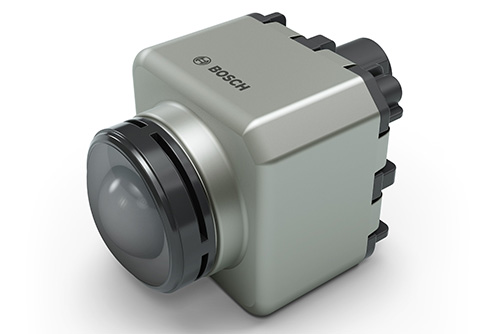 Active Alignment Adhesives for High-Resolution Automotive Cameras
9:45 a.m. CET | Speaker: Dr. Michael Greisel, DELO
High-resolution cameras are one of the most common ways to enable advanced driver assistance systems. In order to achieve superior image quality, these cameras must be assembled using the active alignment process, in which optical components and the image sensor are aligned to each other.
Specifically tailored adhesives fix the system in place via light curing in a matter of seconds. These adhesives also feature low, consistent shrinkage and proven reliability over the lifetime of the camera. In this presentation, we will give a comprehensive overview of our portfolio of active alignment adhesives.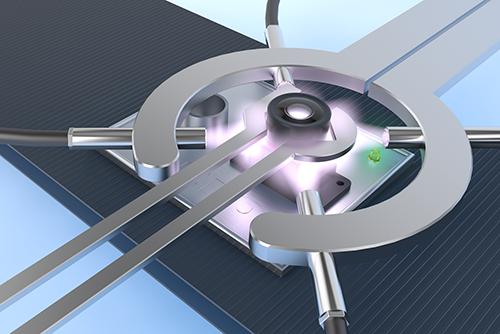 Enabling the Autonomous Vehicle Revolution
10:15 a.m. CET | Speaker: Adili Armon, Innoviz
Advancements in laser and sensor technology have significantly improved the spatial resolution of today's LiDAR systems which have become a crucial tool in various industries, especially autonomous vehicles.
Innoviz Technologies, Ltd., founded in 2016, has gained years of experience in designing LiDAR sensors with high-resolution perception, long-range detection, and high levels of product reliability and robustness. These sensors especially excel in challenging scenarios such as harsh weather and difficult light conditions.
Innoviz's experience is based on lessons learned in the mass production of its LiDAR products and millions of kilometers worth of data analyzed over more than 5 years in real-world and simulated driving. One of the contributing factors to low-cost and highly reliable mass production is the use of intelligent part design, including unique interface connections that utilize smart, reliable bonding techniques.
In this presentation, we will give examples of how Innoviz designs, tests, and manufactures its automotive-grade LiDAR systems.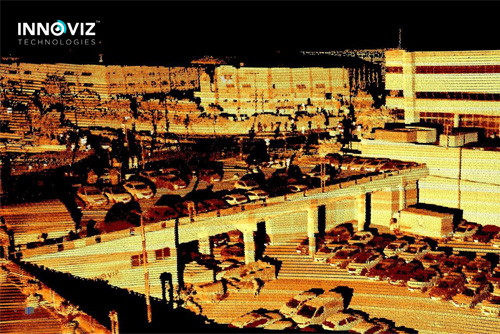 10:45 a.m. CET
Coffee break
Reliable Adhesives for Automotive LiDAR Assembly
11:15 a.m. CET | Speaker: Dr. Michael Greisel, DELO
In the last year, automakers like Volvo and Mercedes-Benz have begun to integrate Level-3 autonomous driving technology, enabled using LiDAR sensors, in their vehicles. Adhesives manufacturers need to answer the call and, given the evolution of LiDAR technology, constantly develop their materials to meet the requirements for bonding and aligning optical elements as well as sealing sensor housings.
This presentation will look at the steps to take to do this, developing innovative adhesives and creating new process possibilities.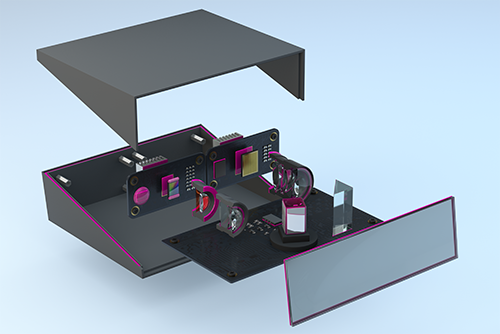 Adhesives for Automotive Electronics: Different Approaches for Different Needs
11:45 a.m. CET | Speaker: Thomas Wolter, Hella
The abundance of specific demands in automotive electronics makes it necessary to find different solutions for each. Of course, no adhesive can fulfill every demand. RADAR-based driver assistance units, for example, require a small group of multiple adhesives to each fulfill their specific role, from mechanically holding large aluminum parts together to protecting small, sensitive electronic compounds.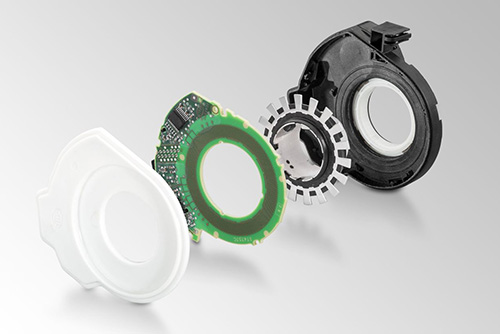 New Process Solutions for Ever-Growing Quantities: Innovative, Fast, and Eco-Friendly
12:15 a.m. CET | Speaker: Martin Kröger und Alen Kasner, DELO
Adhesives are an essential factor in the development of automotive trends such as autonomous driving and connected cars. Fast light-curing processes enable highly automated production lines for high volumes while ensuring eco-friendly conditions. In addition, a wide variety of adhesive properties, including sealing, media protection, and conductivity, make the respective application possible.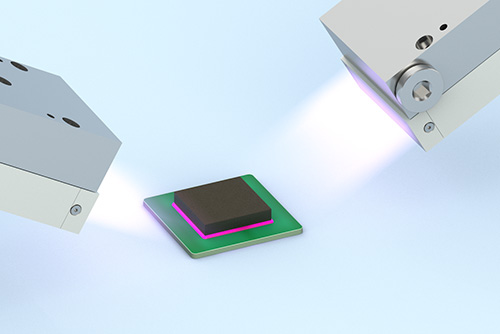 Automated Solutions for Automotive Camera Manufacturing
12:45 a.m. CET | Speaker: Mr. Inman He, CEO Aview
These days, we are seeing more and more vehicles with emerging safety features such as 360-degree cameras, 3D cameras, distance control cameras, driver awareness monitoring cameras, etc. In this presentation, you will be introduced to a fully automated solution to support the manufacturing of these various types of cameras.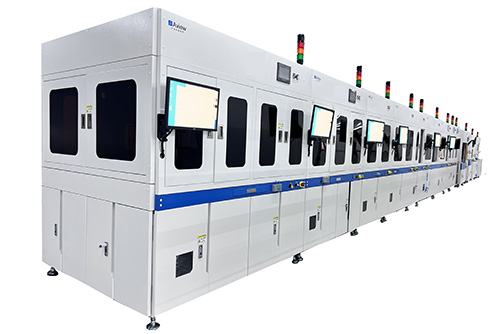 Closing words and feedback
about 1:15 p.m. CET | Speaker: Constantin Mons, DELO
Conclusion and further opportunities for a confidential exchange with the experts
Register now and become inspired