CLERK FOR SHIPPING AND LOGISTICS SERVICES (f/m/d)
Unfortunately, this content is only available in German language at the moment.
Mit der Schule fertig, was jetzt?
In der Schule interessieren dich besonders Fächer wie Wirtschaft, Erdkunde und Rechnungswesen? Du hast Spaß daran, Reisen zu planen und zu organisieren und interessierst dich für Verkehrsnetze? Du kommunizierst gerne in einer Fremdsprache, besitzt ein gutes Zeitmanagement und legst großen Wert auf Zuverlässigkeit? Du recherchierst gerne im Internet und interessierst dich auch für das internationale Wirtschaftsgeschehen? Dann bringst du schon mal die wichtigsten Voraussetzungen für diesen Ausbildungsberuf mit.
Als Kaufmann für Spedition und Logistikdienstleistung kümmerst du dich um die Auswahl geeigneter Transportmittel und Verkehrswege. Du holst Frachtangebote ein und kalkulierst die Kosten. Des Weiteren erstellst du nationale und internationale Versandpapiere, stellst die produktgemäße Transportkette sicher und disponierst Kundenaufträge mit der Verpackungsabteilung. Das Koordinieren von Terminen mit unseren Speditionspartnern gehört ebenfalls zu deinem Aufgabengebiet.
Weitere Informationen
Ausbildungsverordnung, Sachliche und Zeitliche Gliederung, Rahmenlehrplan etc.
Einen guten Schulabschluss (Mittlere Reife, Fachoberschule, Abitur)
Gute MS-Office-Kenntnisse
Sehr gute Englischkenntnisse
Professionelle Betreuung durch die Fachabteilungen
Viele Sozialleistungen wie Fitnessraum, kostenloses Obst und Fahrtkostenzuschuss
Lernzeit während der Arbeitszeit
Städtische Berufsschule für Spedition und Touristik
Luisenstraße 29
80333 München
089 23332601
bs-spedition-touristik@muenchen.de
www.bspedtour.musin.de
Die Berufsschule für Spedition und Touristik liegt etwa 1 km nordöstlich des Hauptbahnhofes, direkt am Königsplatz.
Der Berufsschulunterricht erfolgt wöchentlich (1 – 2 Tage Berufsschule pro Woche, je nach Lehrjahr).
DELO bildet für die Zukunft aus. Wir sind daran interessiert, gute Auszubildende zu übernehmen. Spannende Aufgaben in den unterschiedlichsten Bereichen sowie vielfältige Entwicklungsmöglichkeiten warten auf dich in unserer Versand-Abteilung.
Wenn du noch Fragen hast, die nicht unter FAQ beantwortet wurden, wende dich gerne direkt an uns.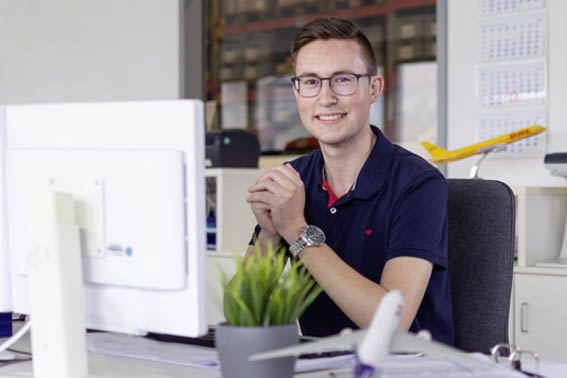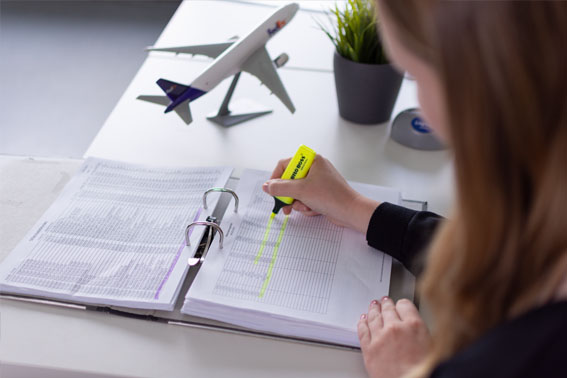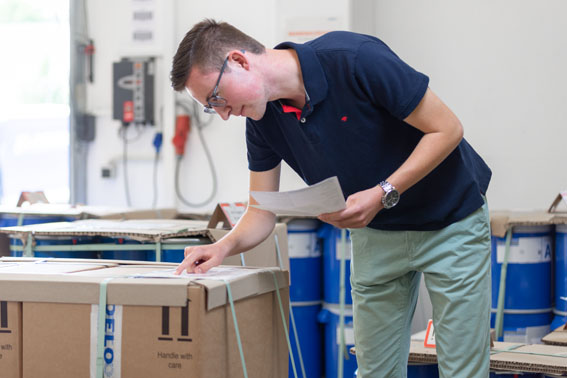 Starte deine Ausbildung zum Kaufmann für Spedition und Logistikdienstleistung (w/m/d) bei DELO!