EXCELLENT BONDING RESULTS
Product
Application fields
Abilities
Downloads
room-temperature-curing
structural
room-temperature-curing
flexible
room-temperature-curing
structural
flexible
heat-curing
structural
electrically conductive
thermally conductive
light-fixable
optically clear
flexible
light-curing
light-fixable
optically clear
flexible
light-curing
room-temperature-curing
structural
thermally conductive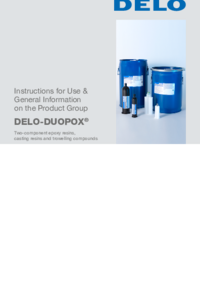 light-fixable
dual-curing
optically clear
electrically conductive
flexible
Excellent bonding results – Thanks to DELO's state-of-the-art adhesives
The adhesive manufacturer DELO has been impressing customers with its expertise for 60 years. Adhesives are used wherever reliable, durable, and fast connections are required.
The application fields and possibilities of use are highly diverse and the industries range from microelectronics, electronics, RFID, automotive and photovoltaics to mechanical engineering. If you are looking for a bonding solution for your components, then ask for details of our products, and benefit from expert advice on adhesives. From cyanoacrylate and epoxy resin adhesives to silicones, DELO is guaranteed to have the right adhesive for you.
Together with our customers, we develop tailored solutions. Cooperation begins at the development stage of a new product with Sales, Product Management, Research and Development and Engineering all helping integrate our products into your production processes and to assist you with ongoing production.