DIGITAL AND PRINT MEDIA DESIGNER (f/m/d)
Unfortunately, this content is only available in German language at the moment.
Mit der Schule fertig, was jetzt?
In der Schule interessieren dich besonders Fächer wie IT, Kunst sowie die Sprachen Deutsch und Englisch? In deiner Freizeit fotografierst und gestaltest du gerne? Du hast sogar schon mal deine eigene Visitenkarte oder deinen persönlichen Briefkopf erstellt? Du arbeitest gerne mit dem Computer und hast kreative Ideen? Genauigkeit und Zuverlässigkeit zählen zu deinen Stärken? Dann bringst du schon mal die wichtigsten Voraussetzungen für diesen Ausbildungsberuf mit.
Als Mediengestalter planst, gestaltest und produzierst du On- und Offlinemedien. Mit Hilfe von Grafiksoftware wie Adobe Illustrator und Cinema 4D erstellst du flächige und dreidimensionale Illustrationen. Gestaltung mit Grafikprogrammen, Fotografie und Bildbearbeitung, z.B. Bildretusche und Composing mit Adobe Photoshop sind außerdem Teil deiner Ausbildung. Bei Projektorganisationen arbeitest du in enger Abstimmung mit Auftraggebern und externen Dienstleistern zusammen.
Weitere Informationen
Ausbildungsverordnung, Sachliche und Zeitliche Gliederung, Rahmenlehrplan etc.
Einen guten Schulabschluss (Mittlere Reife, Fachoberschule, Abitur)
Gute PC-Kenntnisse und Interesse an Technik
Gestalterisches Talent und räumliches Vorstellungsvermögen
Professionelle Betreuung durch die Fachabteilungen
Viele Sozialleistungen wie Fitnessraum, kostenloses Obst und Fahrtkostenzuschuss
Lernzeit während der Arbeitszeit
DELO bildet für die Zukunft aus. Wir sind daran interessiert, gute Auszubildende zu übernehmen. Spannende Aufgaben in den unterschiedlichsten Bereichen sowie vielfältige Entwicklungsmöglichkeiten warten auf dich in unserer Marketing-Abteilung.
Wenn du noch Fragen hast, die nicht unter FAQ beantwortet wurden, wende dich gerne direkt an uns.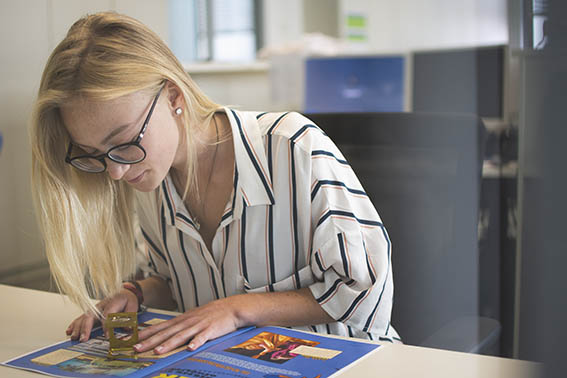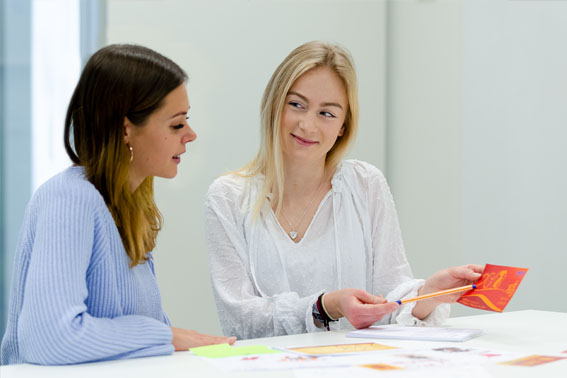 Starte deine Ausbildung zum Mediengestalter Digital und Print (w/m/d) bei DELO!